News
Posted by Manh Vu on
Microblading has become increasingly popular over the years as a cosmetic tattooing technique that helps people achieve the perfect eyebrow shape and fullness. With the rise in popularity, microblading techniques have evolved from the manual approach to the use of machines. This has led to a debate on which method is better. In this blog post, we will explore the differences between microblading with a machine and the traditional manual approach, and help you decide which is better for you.   Manual Microblading Manual microblading, as the name suggests, involves using a handheld microblade tool to create hair-like strokes on...
Posted by Manh Vu on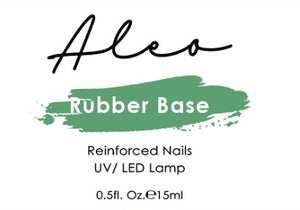 Achieving perfect nails requires more than just a good polish colour. The foundation of any great manicure is the base coat, and not all base coats are created equal. Aleo Self-Levelling Rubber Base Gel is the game-changer in nail care, providing a foundation for a manicure that is long-lasting, durable, and simply stunning. What is Aleo Self-Levelling Rubber Base Gel? Aleo Self-Levelling Rubber Base Gel is a unique formula that provides a strong, flexible base coat for your nails. It is made from high-quality rubber and resin, which gives it a high level of elasticity and durability. Unlike other base...
Posted by Manh Vu on
Achieving the perfect set of nails has never been easier than with Aleo Soft Gel Tips. These tips are the perfect solution for anyone who wants to have strong, durable, and beautiful nails that last. Aleo Soft Gel Tips are easy to apply and offer a range of benefits that make them the ideal choice for any nail enthusiast. What are Aleo Soft Gel Tips? Aleo Soft Gel Tips are the ultimate solution for anyone looking to have beautiful, strong nails that are sure to turn heads. These tips are made from high-quality soft gel material that is durable, flexible,...
Posted by Manh Vu on
Your nails are a reflection of your overall health and taking care of them is just as important as taking care of your skin and hair. Whether you're into nail art, prefer a more natural look, or just want healthy and strong nails, proper nail care is a must. Here are some tips to help you achieve beautiful, healthy nails. Keep your nails clean and dry. Dirt and bacteria can easily get trapped under your nails, so make sure to wash your hands and nails frequently. After washing your hands, be sure to dry your nails completely to avoid fungal...
Posted by Manh Vu on
In today's beauty world, there are endless options for keeping your nails looking fabulous. But with so many choices, it can be difficult to know which products are worth trying. Here are some of the top nail products of 2023 that are definitely worth considering. Gel Nail Polish: Gel nail polish has become a popular choice for those looking for long-lasting, chip-resistant manicures. The polish is applied just like regular nail polish, but it's cured under a UV light for added durability. Cuticle Oil: Cuticle oil is a must-have for keeping your cuticles and nails hydrated. This oil helps to...
---